North Fork Valley Creative District


Explore the arts in the Colorado Certified Creative District of the North Fork Valley...

North Fork Valley Creative District is a Colorado Certified Creative District. In June 2013, the North Fork Valley received CERTIFIED Creative District status from Colorado Creative Industries, a Division of the Governor's Office of Economic Development & International Trade.

The North Fork Valley, along with the State of Colorado, recognizes that diversification of our industries is essential to a healthy economy, particularly in small towns. In addition to having art that can be visited in galleries, studios or is present in our historic buildings in town, the North Fork Valley uniquely shares art that is tangible. Our art can be tasted, breathed, and felt.

---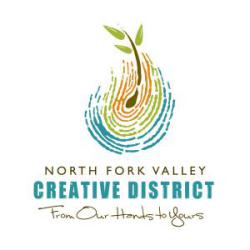 We are artisans, agrarians, performers, and epicureans. We nurture community through experiential learning, creative expression, and wholesome living. From our hands to yours, we are the North Fork Valley Creative Coalition.