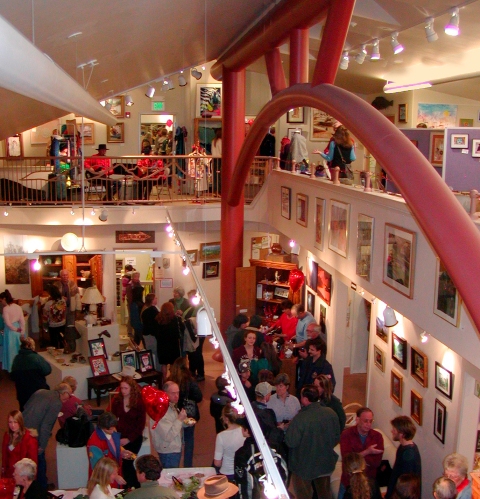 The North Fork Valley is a beacon to those who have a skill at expression: artists and artisans working in many media; nationally known authors and musicians; world renowned glass artisans; photographers and painters; expressive thespians; blacksmiths and sculptors. The list goes on and on.
In addition, the North Fork Valley supports and showcases this artistic output throughout the Valley and Hotchkiss, Paonia, and Crawford: galleries, showrooms, and artists'; theatres and performance venues; murals; and the Delta County Fairgrounds in Hotchkiss. Exceptional local support for the arts is not a new trend. In fact the local Hotchkiss Fine Arts Association is over 50 years old.
Those looking for instruction in the arts, or in a craft or skill, will be pleased by the many opportunities available. Want to learn dance or yoga? Want to get hands-on experience with everything from pottery to watercolors to gourd art, to stained or fused glass? Want to experience great live performances? You can feed your mind by listening to speakers, or take in the occasional lecture or presentation. And, don't miss a chance to learn about local history with visits to the North Fork museums in Hotchkiss and Paonia.