April 2023 NFV Events Archive
The April 2023 North Fork Valley Events was pretty busy but this is only a partial list. The Chamber staff was busy working on Membership renewals which has gone very well. Thank you to the Community. May 2023 has a very compresensive list of North Fork Valley Events.
See May 2023 Events.
04/7 (Fri) 5pm: DEADLINE Delta Area Chamber of Commerce Spring Expo Vendor Application & Agreement due. See flyer here.
04/08 (Sat): Solitude and Sunset in the Adobe Badlands.
Join us on the first Mike's Hike of the year, and hopefully a jaw-dropping sunset, in the Adobe Badlands! The Adobe Badlands, located to the north and east of the city of Delta, provide a critical resource as a place for solitude and unconfined recreation, not to mention awe inspiring vistas and incredible sunsets. This hike will begin at 4pm and wrap up in time to watch the setting sun's rays light up the picturesque Mancos shale slopes.
4/20 (Thu) 7:00pm:
How Sweet It is. Doors Open at 6:00pm, 822 Grand Ave.
Delta
4/21 to 4/22 (Fri/Sat) 8am to 6pm:
FREE Hotchkiss Spring Cleanup Day hosted by the
Town of Hotchkiss
.See flyer
here
.
4/22 (Sat) 9:00am - all day:
High Desert Police K9 Challenge at the Delta County Fairgrounds in
Hotchkiss
. Handlers will compete for the "Top Dog" in categories such as obedience, agility, detection, fastest dog, hardest hitting, hardest biting, and muzzle work.
VisitDeltaCounty.com/event/high-desert-police-k9-challenge
.
4/22 (Sat): Birds and Wildlife of Jumbo Mountain Local birding expert Bob Sapena and his son Dillon, a Wildlife Tech for CPW, will be leading this moderate 2.5 mile hike and birdwatching excursion. Jumbo Mountain in Paonia is far more than an easily accessible playground for hiking and mountain biking. It's a critically important habitat for a variety of wildlife, including the vulnerable Pinyon Jay whose population levels have plummeted over 80% throughout their range since the 1960s. Join us on this outing to observe resident and migratory birds, and learn about the natural history of Pinyon Jays and how they and other birds and wildlife depend on Jumbo's habitat for their survival.
4/28 (Fri) 3pm-8pm:
Friends of the Crawford Library Book Grab and Donate at the
Crawford
Town Hall, Hwy 92.
4/28 to 4/29 (Fri/Sat) 9am-5pm:
Delta Area Chamber of Commerce Spring Expo.
Delta
4/29 (Sat) 9am-1pm:
Friends of the Crawford Library Book Grab and Donate at the
Crawford
Town Hall, Hwy 92.
4/29 (Sat) 10am-3pm:
North Fork EMS / Senior Connections Heath Fair at Heritage Hall.
Hotchkiss
---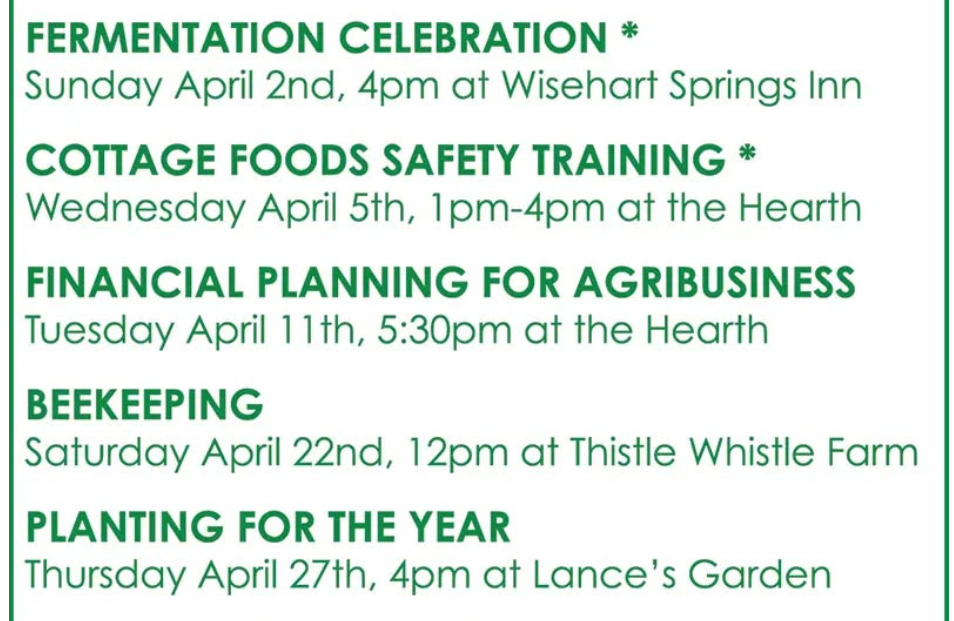 ---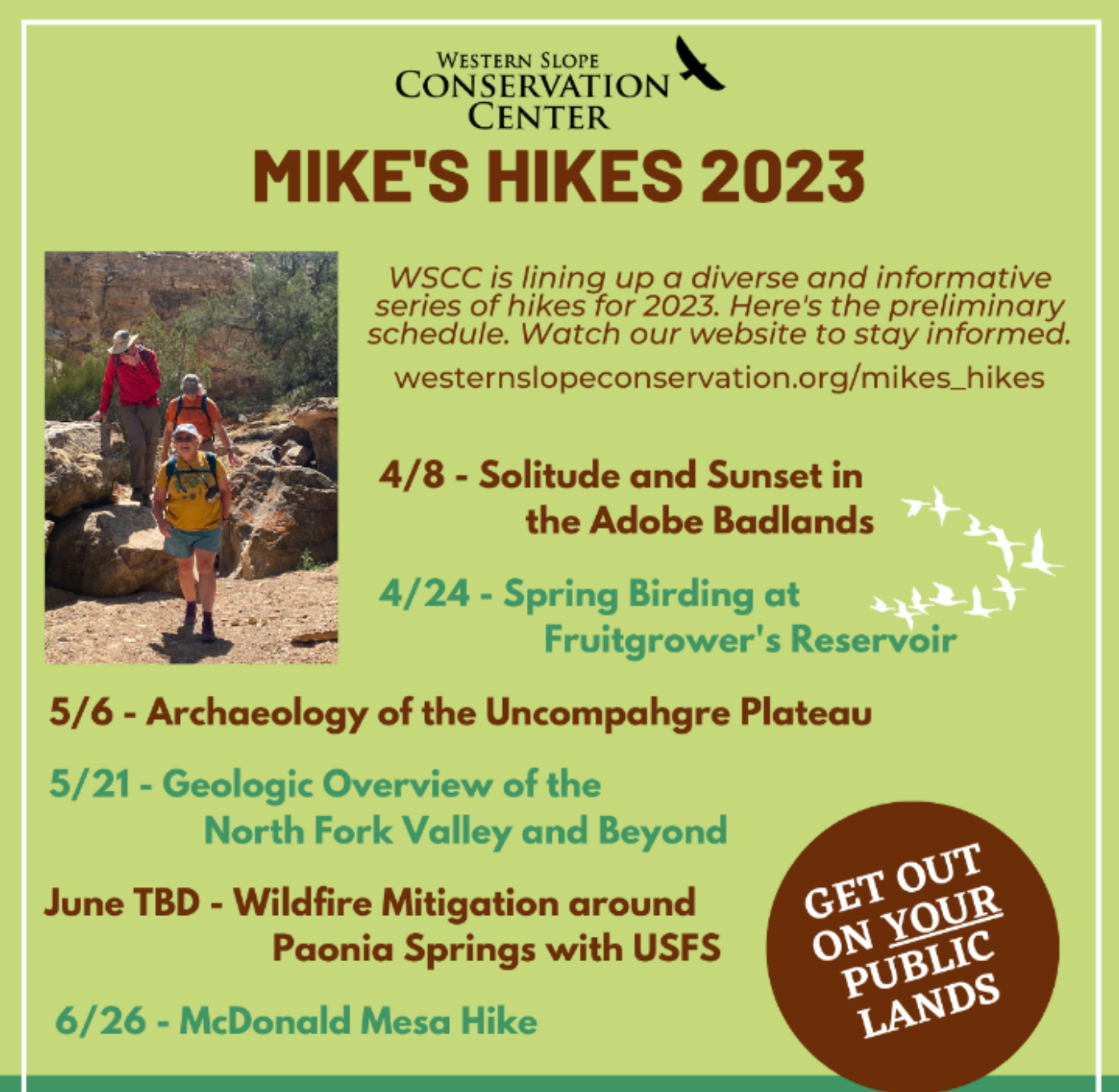 ---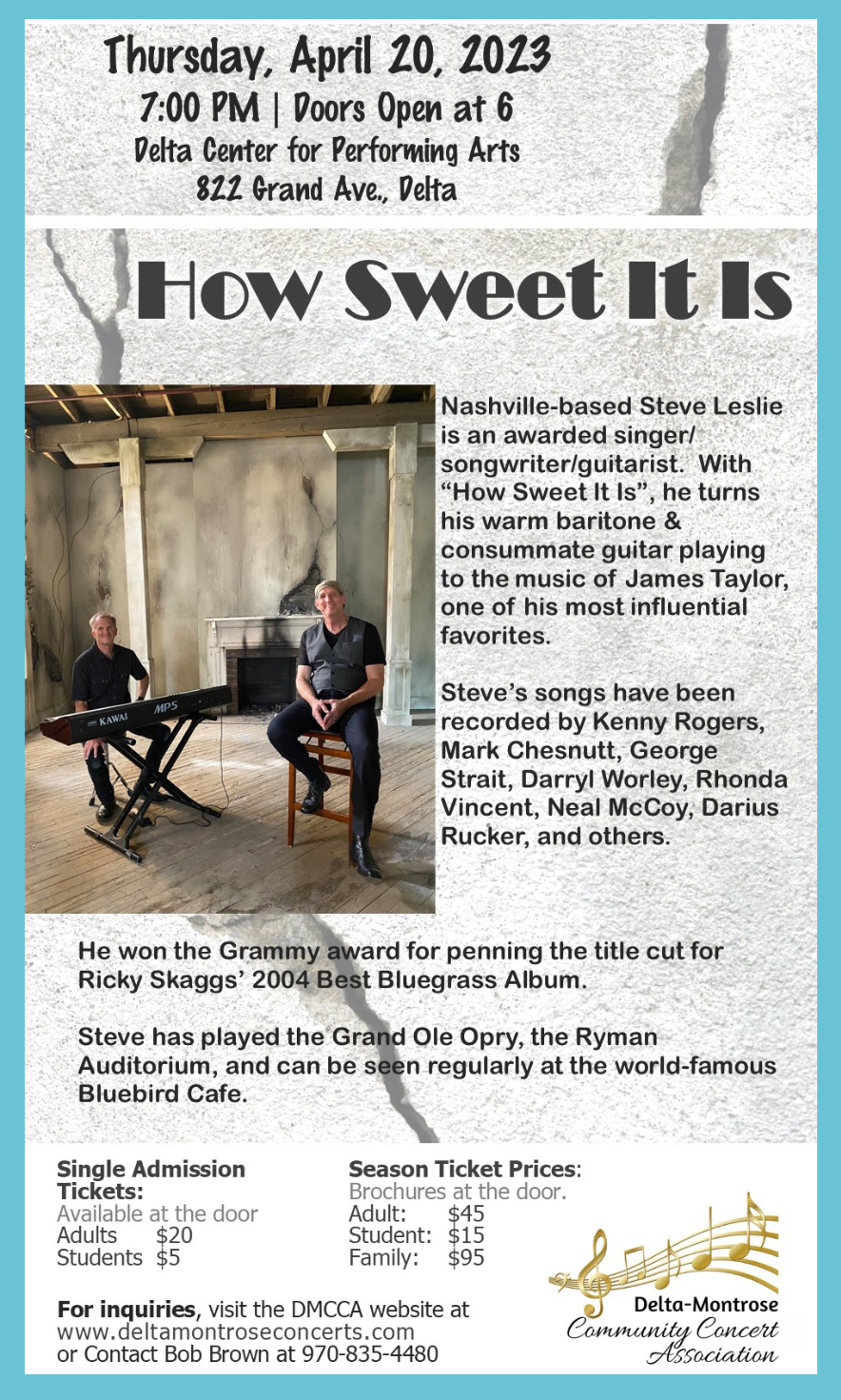 ---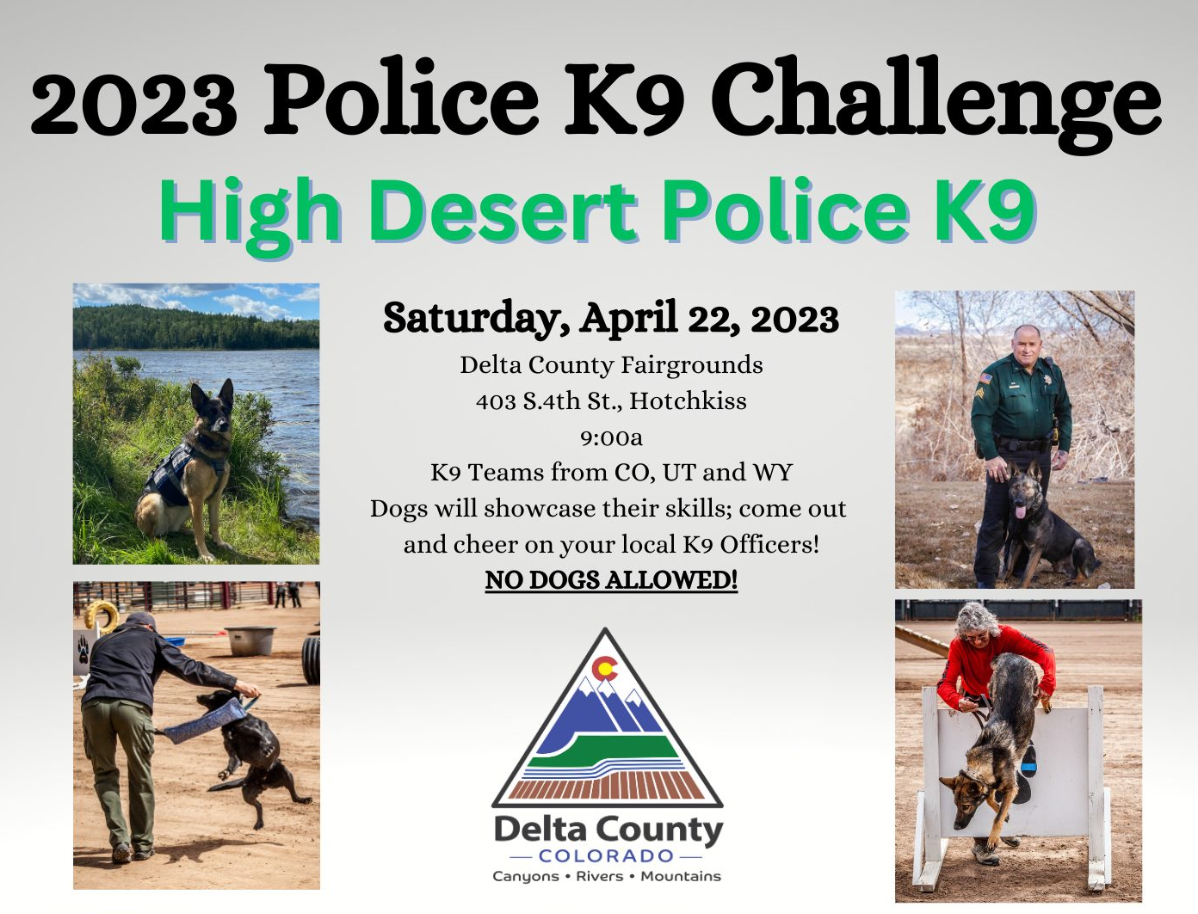 ---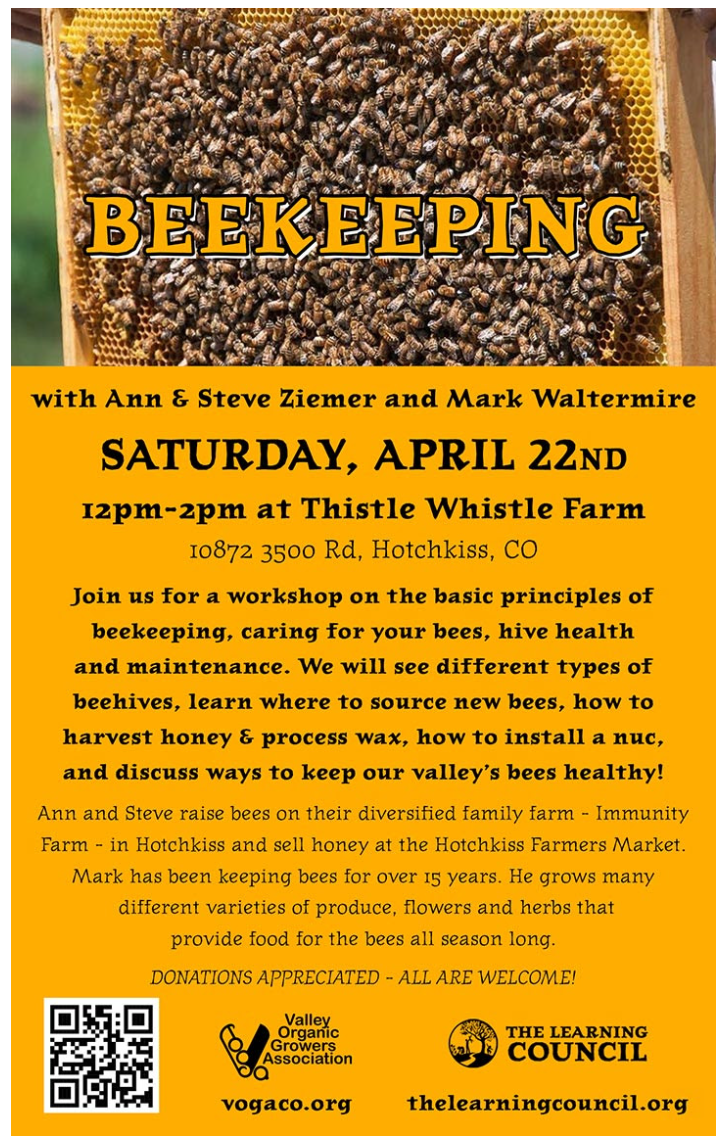 ---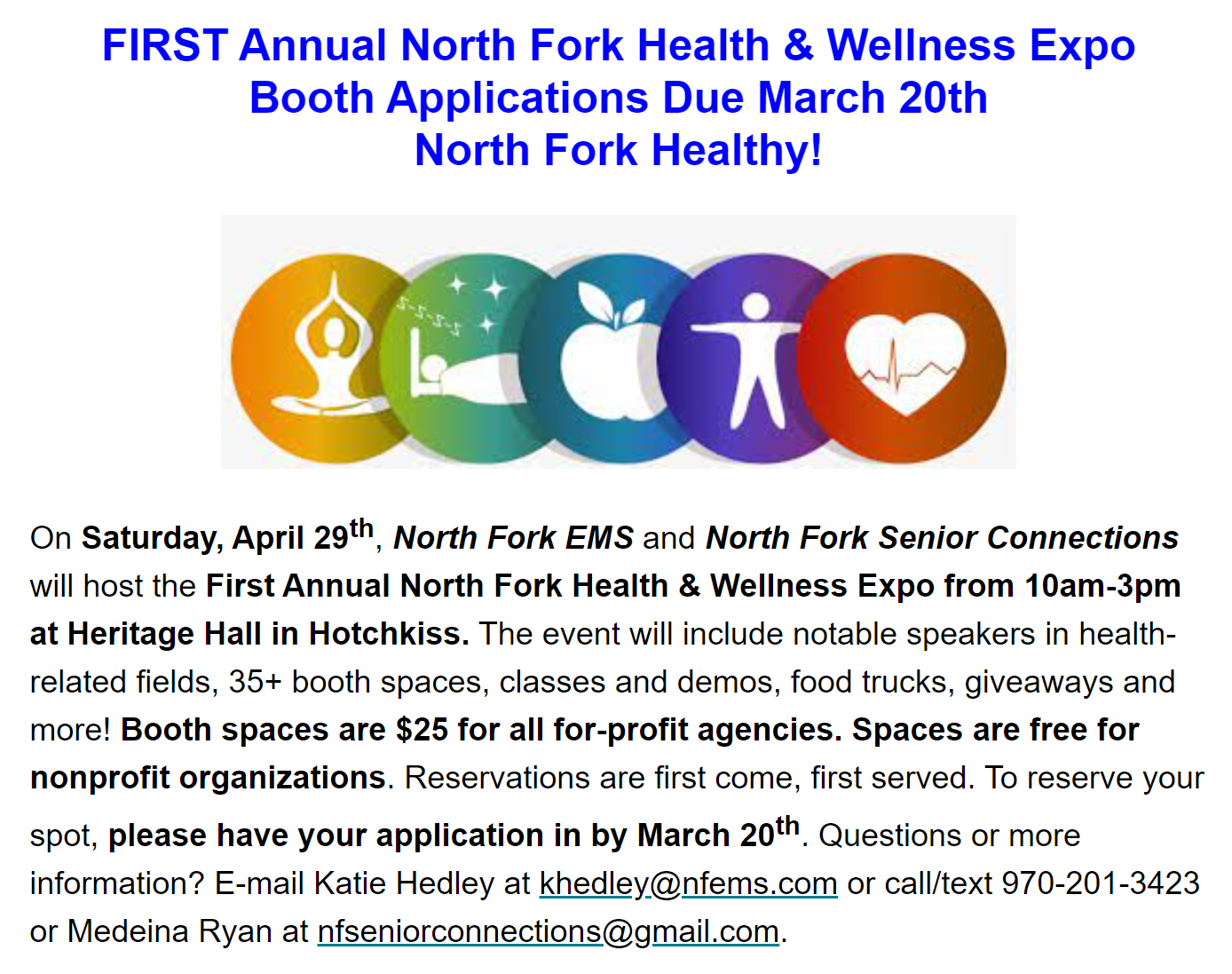 ---
** end of April **
.