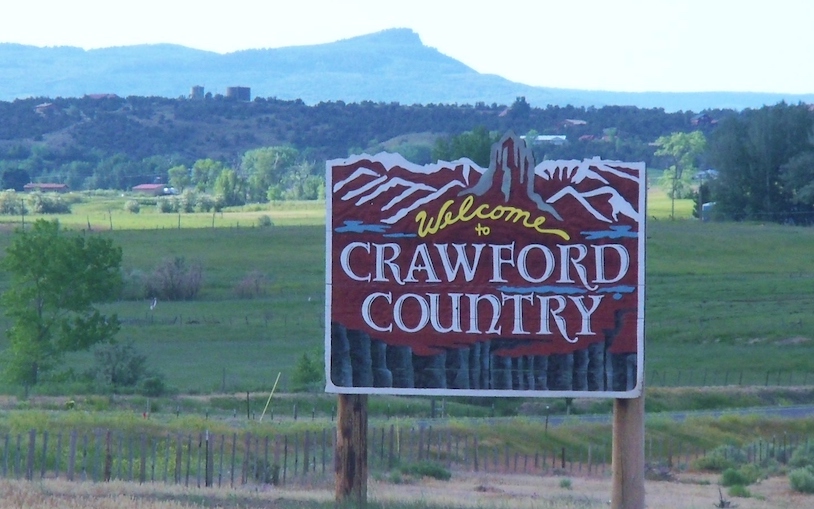 Crawford is a small cow town of around 400 residents, situated on the south edge of the Western Slope's North Fork Valley.  Crawford tends to see itself as the more traditionally 'western' of the Valley's three towns (also including Hotchkiss & Paonia); with all three lending a distinct personality to the overall experience of the North Fork Valley.  Crawford and the surrounding area features a general/feed store/motel, a world famous art glass studio, a gift shop, a popular coffee shop/gathering place, an art gallery, a book store and a handful of service businesses (including a gas station and convenience/liquor store just south of town. Currently, Crawford has only one restaurant.  
Crawford's 'western feel' is imparted by its variety of historic false front, stone and clapboard buildings downtown - and even a few old settler log cabins on the west end of Cedar Avenue.  
Crawford's proximity to the South Rim of the Black Canyon of the Gunnison National Park (13 miles), Needle Rock (4 miles), and the Crawford State Park with its 400-acre lake (1 mile); as well as endless acres of public lands to the east, makes Crawford a marvelous home base for discovering the amazing outdoor playground of Crawford Country and beyond!