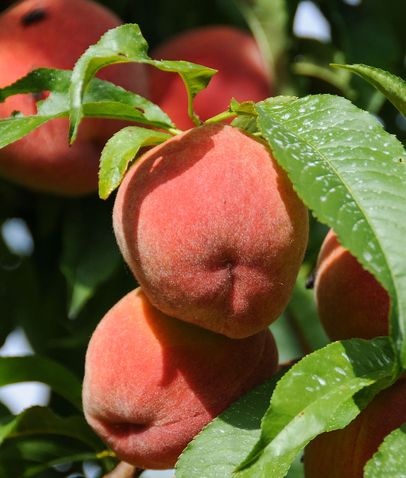 Discovering the different tastes of the valley…
At first glimpse, the North Fork Valley still appears to be centered on old-time ranching. You see livestock grazing almost anywhere you look; there are still a number of sheep ranchers with impressive flocks; local orchardists still dote on their crops, just as they have for well over a century. Indeed, agriculture still features prominently in the local economy as it has for many, many years as you can see with the Delta County Livestock Association and the
Black Mesa Cattlewomen
.
In addition, much of what is grown in the valley is now "organic," which has increased the diversity of what the Valley has to offer. The Valley includes
a special viticulture appellation – The West Elks AVA
- and at least nine wineries; the products of which have won several national awards. There is an
organic brandy
producer and
hard cider producer
creating its products using organic apple bi-products.
Some of the organic food producers have formed the
Valley Organic Growers Association
, to help guide local growers toward organic certification, act as a clearinghouse for the sharing of information, and offers numerous educational opportunities to its members and the community.
In addition to fresh fruit and produce, there are a number of small companies making products from the bounty of the Valley including: applesauce, mustard and condiment makers as well as specialty jams, jellies, soaps, and other natural salves and tinctures. The diversity is really astounding for such a small geographical area.
Remember while you are exploring the Valley to employ all of your senses in the adventure – including the sweet taste of local produce!
Check out our
crop calendar
.