A Primer on the Early History of Paonia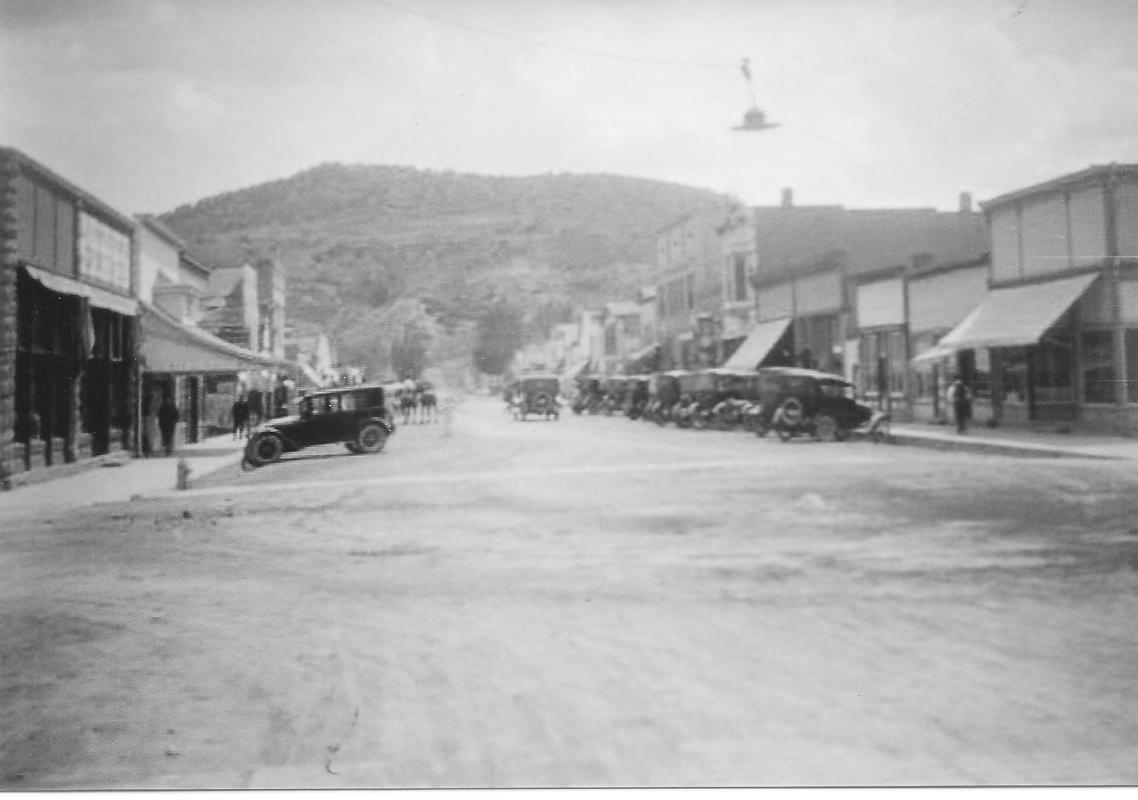 Paonia was founded beginning in 1881 by Civil War veteran Samuel Wade, William Clark, and others. Wade was originally from Dayton, Ohio. He was born there in 1829 and he was orphaned while very young. He and his brother Joseph were said to have run away from an orphanage when Samuel was 16. He later attended college and received a degree. He served in the army from 1861 to 1865. Among many other skills, Wade was a licensed surveyor.
After the Civil War ended, he eventually ended up in Lake City, Colorado where he became friends with Enos Hotchkiss, the co-founder of Hotchkiss. On August 31, 1891, Wade, Enos Hotchkiss, William and George Duke, Sam Angevine, David Platt, and William Clark left their camp on Crystal Creek (south of Maher) where they had camped while waiting for the legal deadline for entering and homesteading the former Indian territory of the Western Slope to arrive. September 7th was the date set by the government.
On a return trip Wade also brought his brother Joseph, son Ezra, Doug McIntyre, and George Root along with Clark and Angevine. Wade built a dugout, a cellar-like house, at the future site of the town. Clark settled nearby.
In 1882, Wade built a more substantial log cabin and stockade to house a small store stocked with extra supplies he had hauled in to sell to the new arrivals who were arriving daily. He also applied for a post office for the planned town. Rather than using his own name for the post office he submitted the proper name of his favorite flower the peony; Paeonia in Latin (there is some question on the spelling). The postal authorities supposedly shortened it to Paonia.
Samuel Wade's home and business wasn't actually inside of the present town limits of Paonia, but was located on what is now Mathews Lane and the site of his cabin later became the E.J. Mathews home.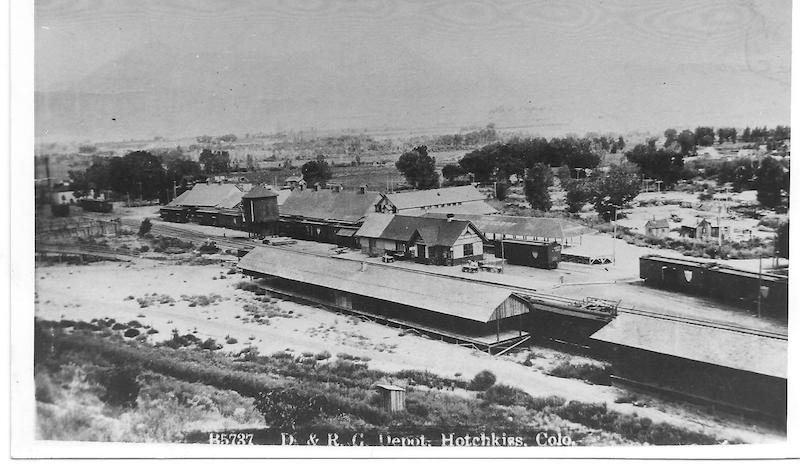 On Wade's supply trip in the spring of 1882, he returned not only with stock for his store but with a load of fruit trees. He was also accompanied by Ernest Yoakum and Yoakum's sons. He planted the fruit trees, the first in the valley, thus becoming credited with starting the North Fork on the road to becoming one of the state's major fruit growing areas.
Later that year Wade's wife and the rest of the family, including his brother Joe, arrived. Joe was later killed in an accident with a team of runaway horses.
Wade was elected to the Colorado Legislature in 1887 as a representative of Delta, Montrose, Pitkin, Gunnison and Mesa counties.
Samuel Wade and William Clark took the leadership role in establishing the first school at Paonia. Wade convinced Ernest Yoakum's 20-year-old sister, Jessie, a trained teacher, to come to the valley from Missouri to teach. She arrived in 1882 when there were only six families living in the immediate area.
A 16 by 24-foot log cabin was built on land donated by Clark to house the school and Jessie boarded with the Wade family. She eventually married Samuel's son, Frank. Her salary was set at $30 per month with a three-month school term (in 1882-83), 16 students, and eight grades.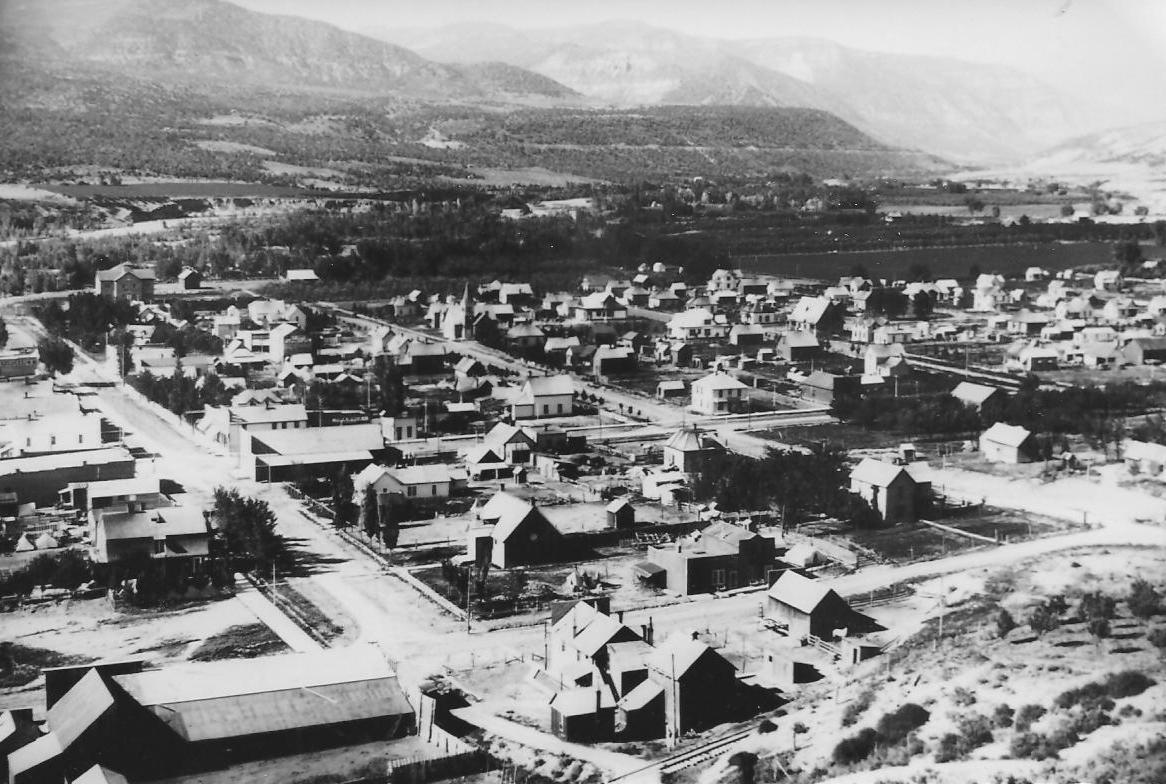 The first store on the town site (Wade's cabin store was outside of town) was a grocery and dry goods business established by Thomas Wand of Onarga, Illinois in 1889. He built part of what is known as the Wanamaker building.
Milton Spencer began the first mercantile (variety) store at Paonia in 1898. His business was similar to the Duke/Hanson store in Hotchkiss at the time. He carried a wide range of things including new wagons, buggies and horse drawn farm equipment. He later founded The Bank of Paonia.
A clothing business, Bruce Clothing Store, began in the spring of 1901.
Fred Peasley was the owner of The Paonia Drug Store in 1901. He sold to J.D. Walker in 1902. Sometime later it was owned by persons named Spegal and Davis.
A livestock feedstore was begun in 1904 by W.W. Fluallen.
F.D. Curtis apparently began his Paonia Meat Market in the 1890's but sold to L.E. Stephens. In 1905 he repurchased the business.
E. B. Grable began the Paonia Harness and Shoe Shop in 1905. He also repaired bicycles.
The Curtis Hardware building was built in 1902 at the direction of George Curtis of Waverly, Ohio whose family was in the hardware business there.
Paonia's first bank was located inside Curtis Hardware. It was begun by Billie Boetcher and consisted of a desk and a safe. The first freestanding bank building in Paonia was on the south west corner of 3rd and Grand Avenue (currently, the D.C. Hawkins Agency occupies that site).
The first serious hotel was the Unique Hotel, built in 1904. The building was contracted by T.E. Clark who built many structures of the time.
In 1904 The Independent Lumber Company started its Paonia lumber sales business. The "finest hotel in the county," The Bross Hotel was built by W.T. Bross in 1906.
The Star Mercantile, a grocery business, was owned by a man named Miller in 1912. He sold out that year to W.M. Johnston who in turn sold the business to James C. Stephens in 1931. In April of 1954 Glen McNary purchased the business. This business apparently was eventually replaced by the current Don's Market as Paonia's main grocery store.
Samuel Wade died in Blaine, Washington in 1904 where he had moved in 1894 after selling his homestead and orchards to E.J. Mathews, and his body was brought back to the North Fork by his family. He is buried in the Paonia Cedar Hill Cemetery.
To learn more about early Paonia and upper valley History visit the North Fork Historical Society's Paonia Historical Museum that includes the restored Bowie Schoolhouse.